All shows begin at 7:30pm, doors at 7, unless otherwise specified.
27 North Road, Peace Dale,RI (Important: Peace Dale is in South Kingstown, if GPS gives you trouble)
Tickets available online at Brown Paper Tickets, and any remaining tickets will be sold at the door.
Sunday, April 19, 3pm–A Classical Guitar concert with Armenian virtuoso Lilit Mardiyan



A special encore performance with classical guitarist Lilit Mardiyan. Lilit performed at Lily Pads last fall, and left the audience awestruck at her virtuosity. There will be only natural amplification using the acoustics of the space.
Lilit will perform this program, and perhaps a few surprises.
1. Loris Chobanian (b. 1933) – Dowland in Armenia

2. William Walton (1902 –1983) – Five Bagatelles (edited by Julian Bream)

3. Enrique Granados (1867 – 1916) – Valses Poeticos (arr. Paolo Pegoraro)

4. Astor Piazzolla (1921 – 1992) – Las cuatro estaciones porteñas (arr. Sergio Assad)

Doors 2:45pm, music 3pm; tickets $12 at the door
Saturday, May 16- David Lindley




Saturday, May 23- Peace Dale Hurdy Gurdy Palooza with the Jobe Redfearn Ensemble and Shamanic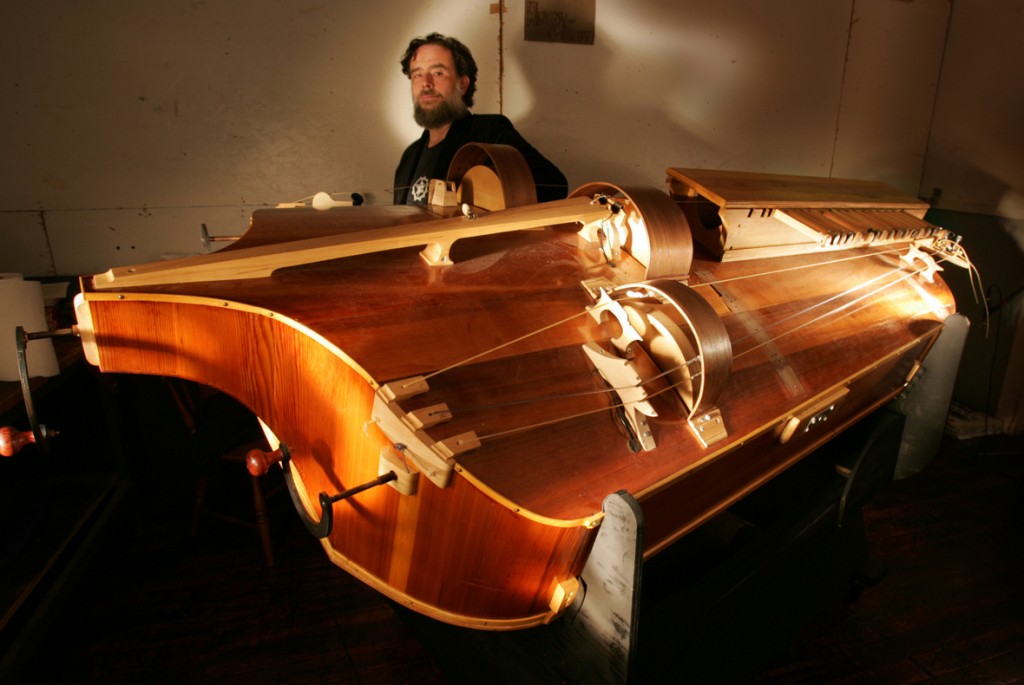 The Jobe Redfearn Ensemble brings together the aesthetics of two
contrasting but complementary composers: Steven Jobe and Alec Redfearn.
Jobe spends most of his time writing operas, his most recent work being
"The Legend of the Fairy Melusine." Redfearn, leader of the band The
Eyesores is recognized on both sides of the Atlantic for his prolific
originality. The Ensemble features colorful instrumentation — accordion,
violin, viola, cello, hurdy-gurdy, string bass and percussion — performing
music that is eclectic and extremely hard to classify, the influences too many
to name.
The Ensemble will at times expand the core sound with the addition of some
of Jobe's experimental instruments such as his large-scale hurdy-gurdies: the
seven ft long Drone Machine and the ten ft Bosch Hurdy-Gurdy. The results
can range from an atavistic sonic experiment to a primal hypnotic wave.
The Jobe/Redfearn Ensemble simply needs to be heard to be believed.

Saturday, June 6- Patrick Sweany
Saturday, Oct. 24- Claude Bourbon –fingerstyle guitar wizard playing Medieval and Spanish Blues
Come out and help us celebrate our fifth year!
Please check back for additional listings.